Explore The New 2023 Jeep Grand Cherokee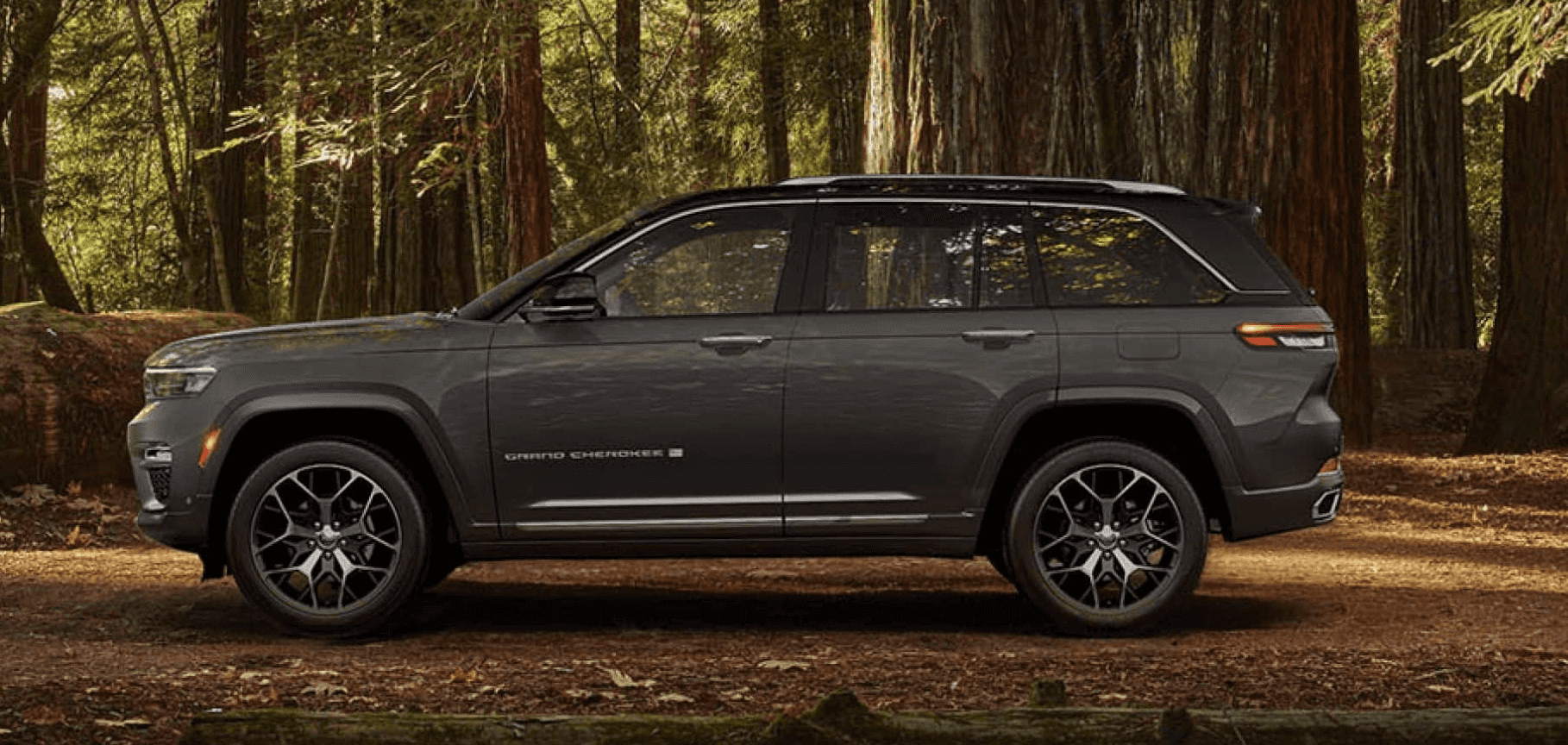 With a highly saturated market flooded with SUVs, it can be tedious to find the perfect vehicle. However, with the 2023 Jeep Grand Cherokee, you know exactly what it is that you are getting. Jeep has recently celebrated the 30th anniversary of the most awarded SUV ever, and with good reason. The 2023 Jeep Grand Cherokee is not only stunning and a fan favorite, but it delivers in terms of power, technology, and even when it comes to hybrid and electric technologies. If you are in the market for a new Jeep or a new SUV altogether, visit Sunland Chrysler Jeep Dodge Ram in El Paso, Texas, to get a better view of our complete inventory.
Power and Capabilities
One of the most impressive aspects of the 2023 Jeep Grand Cherokee is its reliability and perseverance, as the vehicle itself was originally launched in 1992-1993. With its intense V8 engine and Class-Exclusive PHEV engine, providing both traditional and electric motor power.
If you choose the 2023 Jeep Grand Cherokee, you will have the option to choose between 3 4×4 systems as well as various terrain settings based on where you are currently operating your Jeep. The included Select-Terrain Traction Management System includes the following modes: Automatic, Snow, Sport, Rock, or Sand/Mud. Activating these modes can be done with the push of a button.
With a maximum of 7,200 pounds of towing power, travel with trailers and boats with ease, even on rocky or uneven terrain. Enjoy the built-in Qudra-Lift suspension, helping to automatically lower your Jeep to a suitable height depending on your local surroundings.
Function and Style
The 2023 Jeep Grand Cherokee not only includes hybrid technologies, but also plenty of functional features that make it one of the best choices for anyone who enjoys off-roading, such as:
Water Fording: Manage high air intakes and areas where water is most prevalent with water fording technologies. The 2023 Jeep Grand Cherokee is capable of managing through up to 24 inches of water.
Ground Clearance: With ground clearance design in mind, there is a total of 10.9 inches between the ground and the undercarriage of the Jeep itself, providing more space for uneven and unexpected terrain.
Traction System: A built-in traction system along with 4×4 systems help to keep your vehicle and its tires as stable as possible, no matter where you are traveling.
Maneuverability: With optimized wheelbases and precision-based steering design, the 2023 Jeep Grand Cherokee is a great choice for those who are seeking total and complete control anytime they are behind the wheel.
Built-in Display: Enjoy a built-in 10.1″ inch navigational display in all models of the 2023 Jeep Grand Cherokee. Use this built-in display to manage navigation with included TomTom technology or handle wireless connections with up to 5 user profiles in total.
Equipped for Comfort and Peace of Mind
When you are heading out on the road with loved ones, you want to do so with peace of mind, especially if you are exploring a rural area or venturing into new territory. With the 2023 Jeep Grand Cherokee, you can keep your peace of mind with more than 110 standard safety and security features in place. A few notable safety features the 2023 Jeep Grand Cherokee includes are:
Active Driving Assist Technology
Adaptive Cruise Control (ACC) with Stop & Go Technology
Active Lane Management
Full-Speed Forward Collision Warning with Active Braking and Pedestrian/Cyclist Detection
Parkview© Rear Back-Up Camera with Parksense© Front and Rear Park Assist
Blind Spot Monitoring and Rear Cross Path Detection
Additional advanced safety features for the 2023 Jeep Grand Cherokee include:
Surround View Camera: Enjoy a 360º surround camera to monitor all of your surroundings without a hassle.
Night Vision: Use infrared and night vision technology to scan for obstacles, animals, objects, and pedestrians up to 328 feet away.
Drowsy Driver Detection: Actions and motions are tracked to determine if a driver is drowsy to alert or warn them.
Intersection Collision Assistance: Includes audible and visual alerts for potential collisions and accidents that have already occurred.
The 2023 Jeep Grand Cherokee is an excellent vehicle for those who are passionate about exploring the unknown as well as those who simply need a vehicle that they feel safe transporting their loved ones in. To learn more about the 2023 Jeep Grand Cherokee and to see what we currently have in stock, visit Sunland Chrysler Dodge Jeep Ram (CDJR) to find a Jeep Grand Cherokee that is just right for you and your family today.